Tomato crostata
Recipe
ingredients
For the pasta dough
180 g of flour
110 g cold butter, cut into small cubes
70 ml of cold water
1 egg yolk
50 g parmesan, grated
pinch of salt
½ tsp multi-coloured pepper
For the filling
250 g ricotta
1 egg
20 g grated parmesan
1 tsp finely grated lemon zest
salt and pepper
500 g tomatoes
1 egg yolk
1 tbsp milk
1 tbsp olive oil
20g parmesan, coarse shavings
1 tsp finely grated lemon zest
A handful of fresh herbs such as basil, oregano, thyme
preparation
Combine the flour and butter in a mixing bowl and mix with the dough hook in the food processor. Whisk the water and egg yolk together and add to the mixture. Add parmesan, salt and pepper and knead to a smooth dough. Knead by hand on a lightly floured work surface, shape into a flat ball and leave to rest in the fridge for half an hour.
For the filling, mix the ingredients as listed. Wash and halve the tomatoes.
Preheat the oven to 180°C upper and lower heat. Roll out the dough on a lightly floured work surface to a thickness of 6 mm and place on a baking tray lined with baking paper.
Spread the ricotta filling on the dough base, leaving a 3 – 4 cm thick border around the edge. Spread the tomatoes over the filling and then fold in the edge of the pastry, pressing down the folds. Whisk the egg yoke and milk together and brush the edge. Bake on a middle shelf for approx. 45-60 minutes until the edge is lightly browned and the tomatoes show light grill marks.
Drizzle the baked crostata with olive oil and decorate with parmesan, lemon zest and fresh herbs.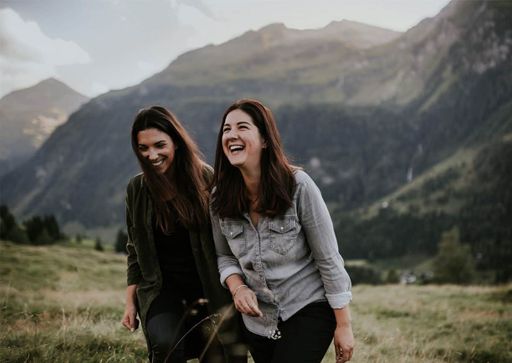 Eating should make you happy and do you good – and that's exactly why we love what we do "

… Carolina and Carina agree on that.
You can find more wonderful recipe ideas at … the food blog "Kitchenstory" by Carolina Auer and Carina Grissemann
Weitere interessante Artikel
More interesting articles